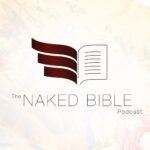 Ezekiel 38-39, Part 1: Who or What is Gog?
As was the case with Ezekiel 37, these chapters are among the most familiar in the entire book of Ezekiel. This first of two episodes on these chapters focuses on the terminology: Gog, Magog, Meshech, Tubal, and Togarmah. It also addresses the fallacies of translating Hebrew nesiʾ roʾsh as "prince of Rosh" and interpreting the phrase as modern-day Russia, and the difficulties ancient translators had with the term. An alternative understanding of Gog is offered, one that is consistent with the supernaturalistic worldview of the "foe from the north" motif in Old Testament thought.
Resources
Paul Tanner, "Daniel's 'King of the North': Do We Owe Russia an Apology?" Journal of the Evangelical Theological Society 35:3 [Sept 1992]: 315-328 (see esp. 322-326 for the evangelical dispensational predilection for an identification with Russia). Tanner's article will also be some useful backgrounding for Part 2 of Ezekiel 38-39.