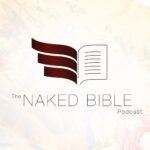 Exodus Old and New with L. Michael Morales

Listeners to the podcast are no strangers to the book of Exodus. Our series on that book of the Torah took almost a year. In this episode of the podcast we welcome Old Testament scholar Dr. L. Michael Morales to the podcast to revisit the exodus event in biblical-theological history. Rather than looking at the exodus in granular detail, this time we're taking a wide-angle perspective, toward how the content of that Old Testament book informs the way the work of Jesus is described in the new testament as a new exodus—a new deliverance from spiritual bondage—complete with a new and better Moses.

Exodus Old and New: A Biblical Theology of Redemption (IVP Academic, 2020) use code NBPOD21 for 40% off online and through customer service, with free U.S. shipping (offer expires 2/8/22).