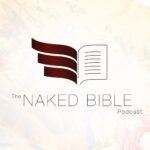 The New Perspective on Paul, with Dr. Kent Yinger

The "new perspective on Paul" (NPP) has been one of the most talked-about and debated topics within New Testament studies for the last forty years. But while the topic title is familiar to many, identifying what the NPP is (and is not) presents more of challenge to Bible students. In this episode, Dr. Kent Yinger, the author of a well-written and accessible introduction to the NPP, helps us navigate what NPP is, why it's important, and how it brings questions about Paul's view of the Law, Judaism, and Christ into sharper focus.
Book:
Kent L. Yinger, The New Perspective on Paul: An Introduction. Cascade Books, 2011.
Article mentioned:
Thielman, Frank. "Law." Edited by Gerald F. Hawthorne, Ralph P. Martin, and Daniel G. Reid. Dictionary of Paul and His Letters. Downers Grove, IL: InterVarsity Press, 1993.